(John Liston) Byam Shaw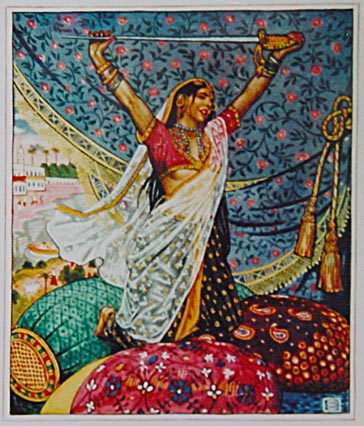 Byam Shaw's illustrations were the main attraction of the extraordinary deluxe edition of The Garden of Kama (London: Heinemann) and India's Love Lyrics (N.Y.: Lane), published in 1914. Some of the illustrations were reused in later editions.
An Indian-born British artist associated with the Pre-Raphaelite circle, Byam Shaw was a prolific illustrator best known for his watercolors.